Finally a haul !
So here is the clean and clear pack. I got all of these CLEAN AND CLEAR Morning Burst. I usually like to do hauls a couple days after i have bought the product to kind of tell you guys how it is. I REALLY like this product because it makes you feel so fresh in the morning because i usually wake up at 5:00am.
I really can't live without this product. It had always been in my morning routine. Be here tomorrow for my morning routine! I love this because i can always avoid blemishes even before they start. I am so glad i have found this product. I really recommend getting this. I got this from Target.
So if you have been following my blog for a LONG TIME! Then you would know that i love the lip balm company EOS ( evolution of smooth ). This flavor is summer fruit and its 95% organic and 100% natural. Its also USDA organic. This is usually $2-5 depending on the store. If you wanna learn more about this go to:
http://evolutionofsmooth.com/products/lipbalm-sphere/
So next i got the L'Oreal Lipstain in

Cerise which is a red. I wanted to get the red because in the winter my lip get realllllllllllllly pink. I just wanted to have my lips a little darker. I really think that this is a good product
Here if you look at the bottom is the color Fushia/Pink. The top lip is nothing. Look how much better the lips look.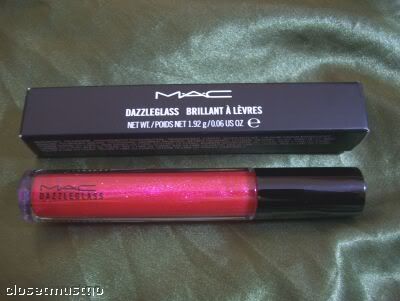 So here i have the dazzle glass in LOVE ALERT. I got this on valentines day <3
i love it so much. It look gorgeous on my lips.
Then i got the MAC Brush in 217. I love this brush soo much! This is the blending brush. I can create a smokey look with this:)